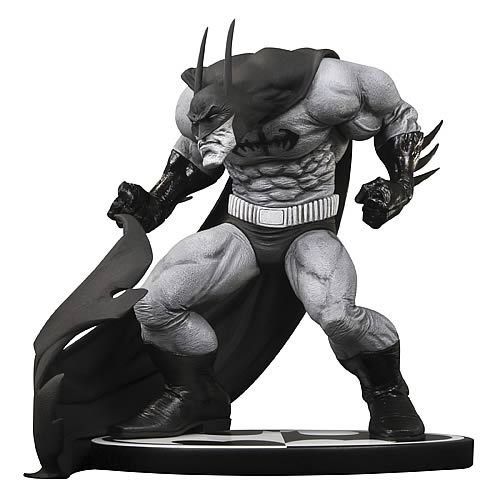 RELEASE DATE: June 2012
The Batman Black and White Sam Kieth Statue is now available.
Based on a design by artist Sam Kieth, creator of The Maxx, this Batman statue is a dark, original vision of the Caped Crusader. This black and white statue stands 5.5″ tall and brings a shadowy mood to your display shelf.
For the Sam Kieth fan, this statue can set the stage for his soon to be released graphic novel, Batman: Through the Looking Glass, co-created with Bruce Jones. Also check out the Sam Kieth Sketchbooks, along with his groundbreaking work on his character, The Maxx.