Madelyne Pryor the Goblin Queen Statue from Bowen Designs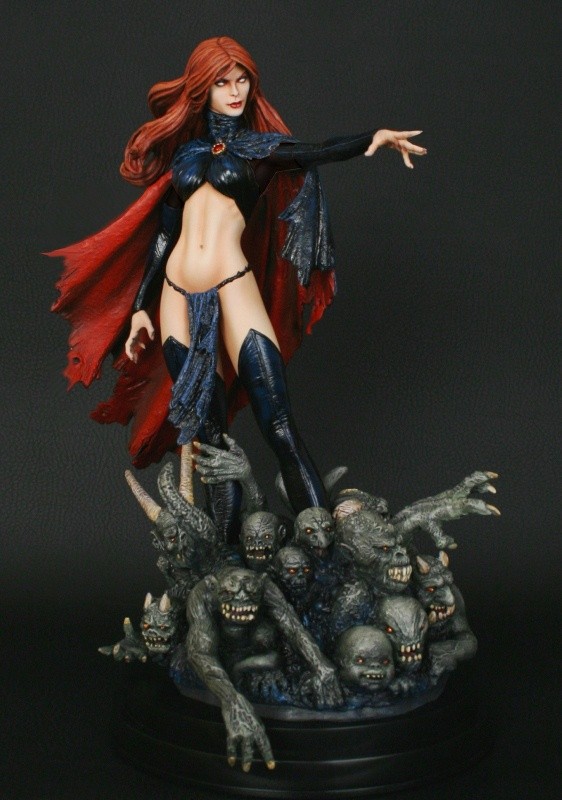 The Madelyne Pryor Goblin Queen Statue from Bowen Designs is available.
Madelyne Pryors first appearance is in Uncanny X-Men #168.
After Jean Grey (Marvel Girl, Phoenix of the X-Men) sacrificed her life to save the universe, Scott Summers (Cyclops of the X-Men) was distraught. Convinced he would never find love again, he met Madelyne Pryor, an aircraft pilot. Scott fell in love with Madelyne and the two of them were soon married.
When Cyclops later left Madelyne to return to the newly-resurrected Jean Grey, Madelyne came under then influence of dark forces that corrupted her into becoming the Goblin Queen.
This statue from Bowen Designs features the Goblin Queen surrounded by her demonic minions. It stands 12″ high and is sculpted by Tim Miller.
Darken your shelf with the Madelyn Pryor Goblin Queen Statue!