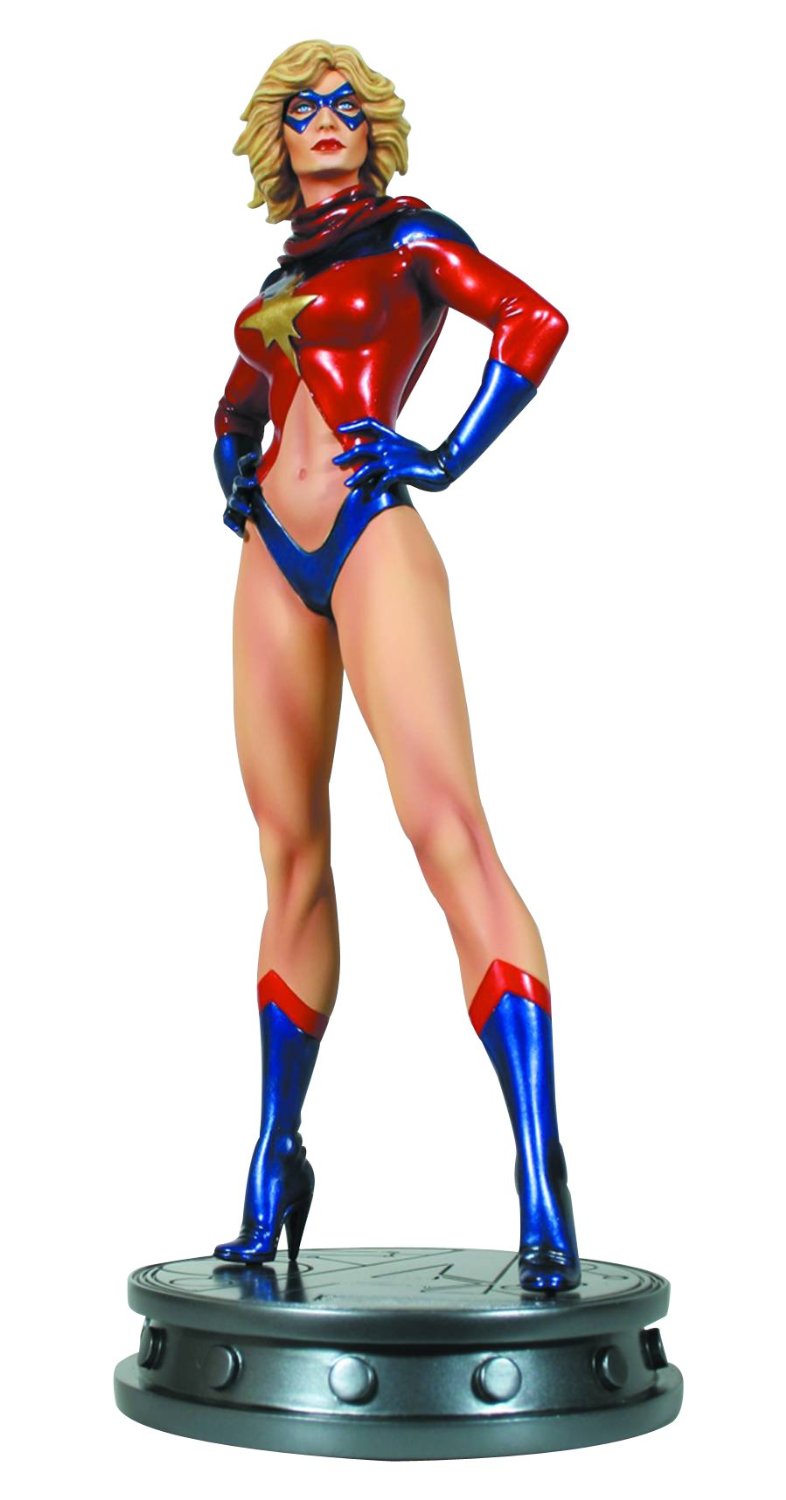 Ms. Marvel is one of Marvel Comics greatest superheroines and she is featured now in this beautiful statue by Bowen Designs.
Carol Danvers was struck by Kree energy and was introduced as Ms. Marvel in Ms. Marvel #1 (1977). After many changes to her character over the years, she is now known to the Marvel Universe as Captain Marvel. This design honors the very first costume she wore as a super-powered crime fighter.
This statue was sculpted by Jason Smith and stands 12.5″ tall overall.