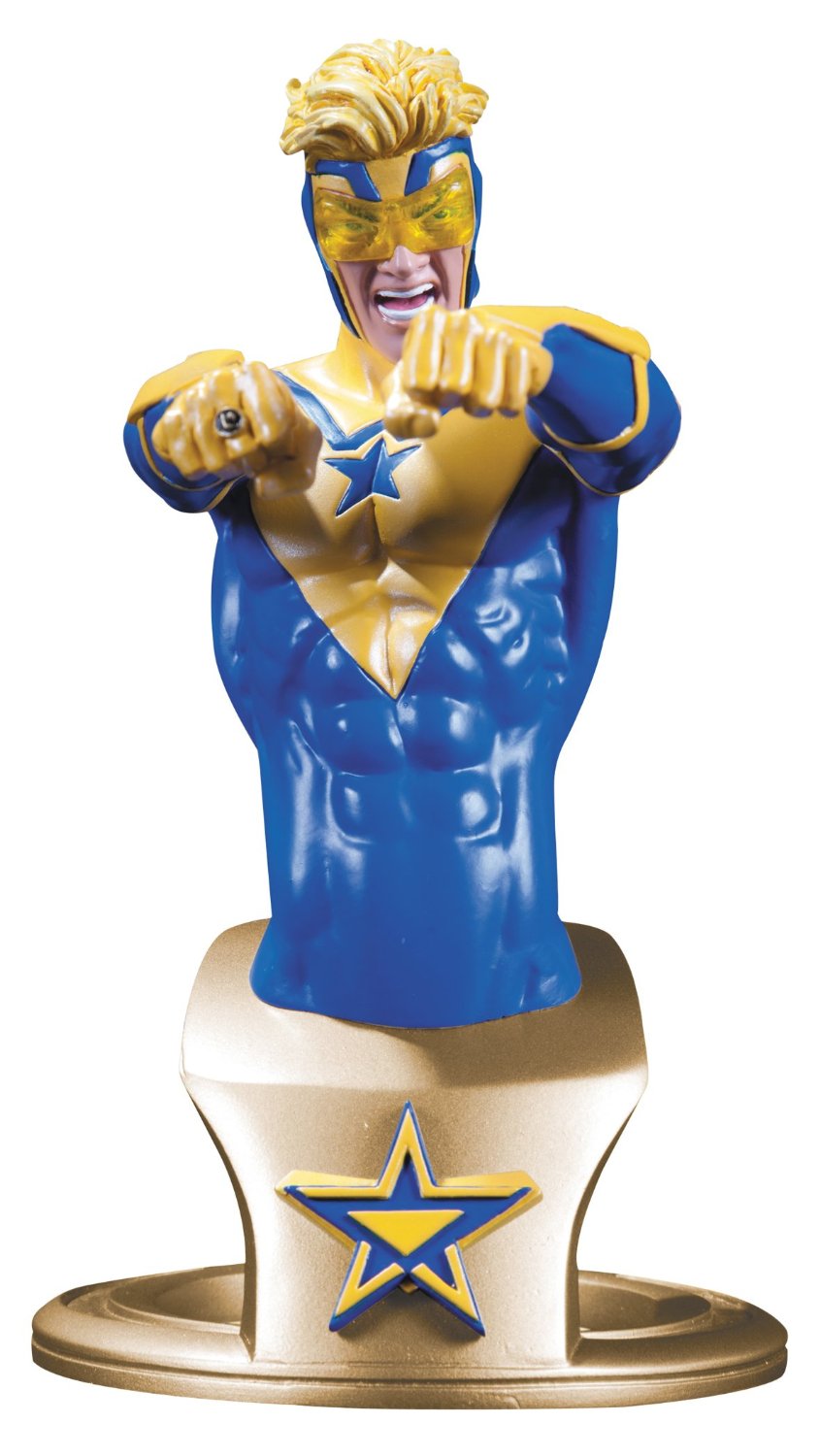 Booster Gold is represented in the 3-Dimensional world as this cool bust from DC Collectibles. Booster first appeared in Booster Gold #1 (1986), and soon after became a member of the Justice League. His friendship with Blue Beetle has become one of the best partnerships in comic books, and Booster has earned a prominent place in the DC Universe.
Sculpted by James Shoop, this hand-painted, cold-cast porcelain bust measures approximately 6″ H x 3.5″ W x 5.5″ D.
Add Booster Gold to your DC Superheroes collection today!