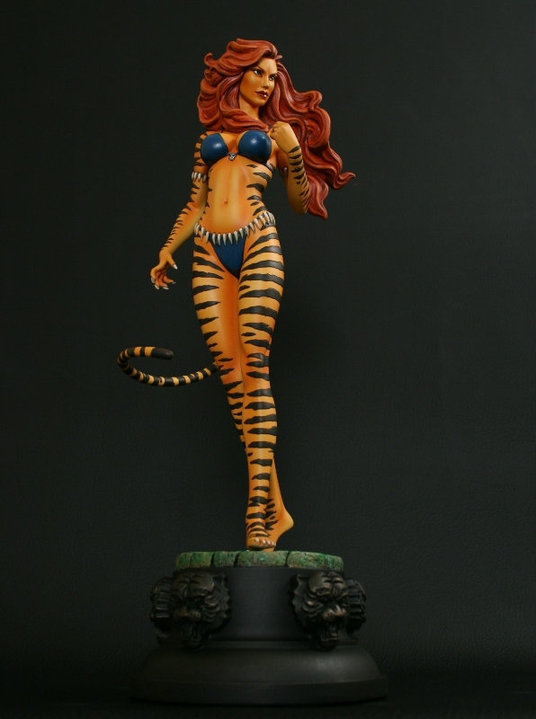 Tigra, whose real name is Greer Grant Nelson, is a superhero with a rich Marvel history. She started her crime-fighting career as The Cat, first appearing in Claws of thhe Cat #1 (1972). Later in Giant-Size Creatures #1 (1974) and Werewolf by Night #20 (1974), she was transformed into Tigra by the mysterious and sorcerous Cat People in order to save her life after she placed it in jeopardy by saving them.
This statue is sculpted by Mike Cusanelli and stands 13″ H.
Add Tigra to your Marvel Universe collection today!