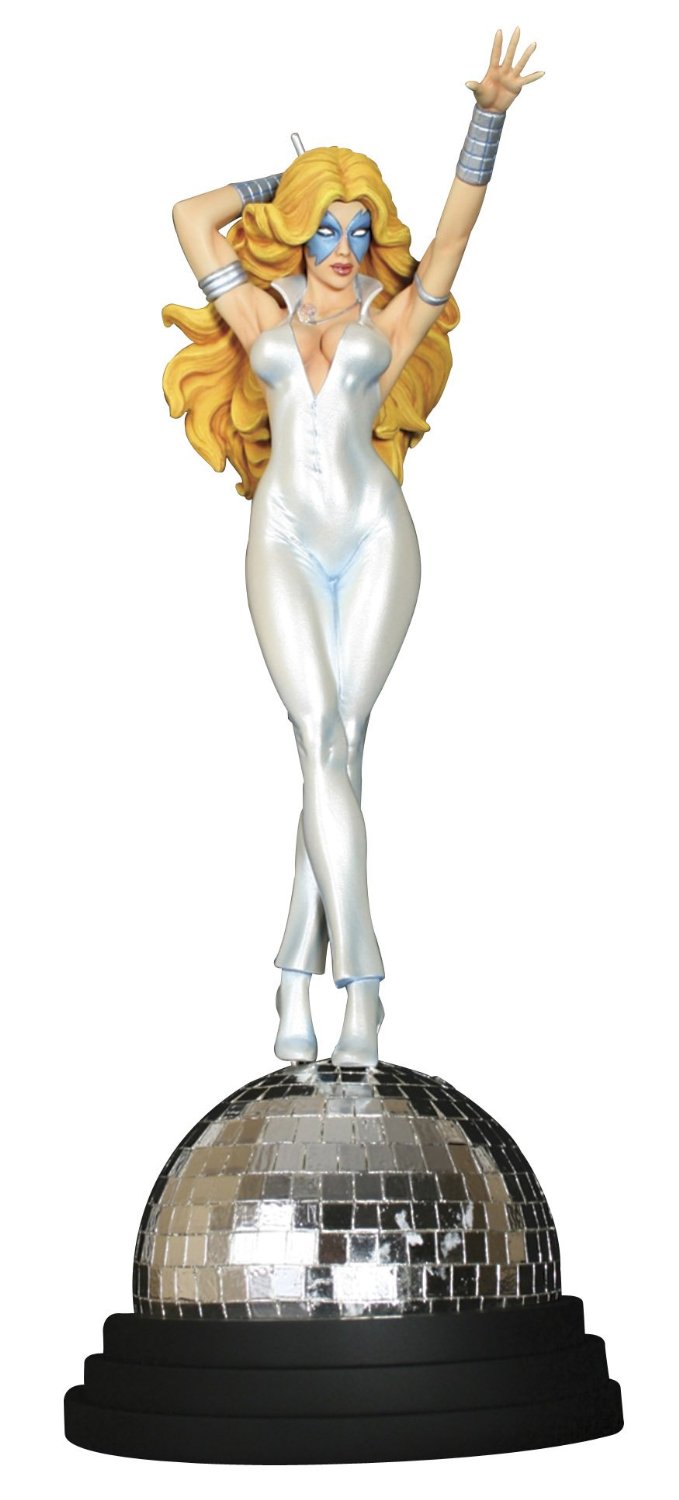 Dazzler is a mutant in the Marvel Universe that has the ability to transform sound into light. As a singer and performer, she uses her vocal abilities to put on fantastic lightshows and — when needed — thwart evil. Her first comic book appearance was in Uncanny X-Men #130 (1980), and soon afterward she received her own comic book series beginning in Dazzler #1!
This beautiful statue represents that era of Dazzler in all of her disco glory. Sculpted by Mike Cusanelli, this piece stands 14.5″ tall.
Add Dazzler to your Marvel Mutants statue collection today!