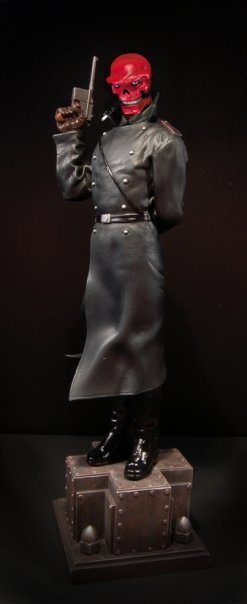 Red Skull — Captain America's arch-enemy — is the epitome of terror in this detailed statue from Bowen Designs. First appearing in Captain America Comics #7 (1941), the Red Skull has returned to menace the shield slinger time and again.
This statue is sculpted by Randy Bowen and features an interchangeable head (one with a cigarette with holder in his mouth), and behind the Skull's back, he grips his greatest weapon — the cosmic cube! The statue stands approximately 14″ H.
Add the Red Skull to your shelf of villains today!