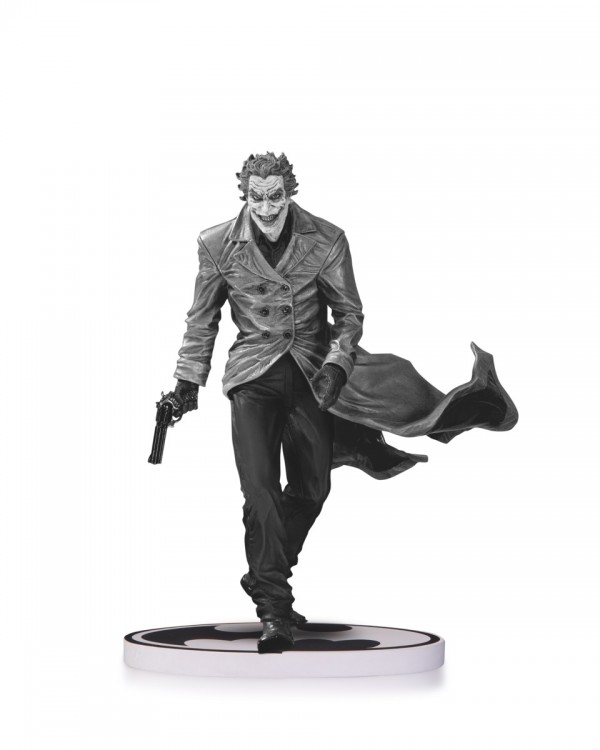 From the creative force of Lee Bermejo is this Batman: Black and White statue featuring the Joker. Frightening in detail, Batman's nightmare walks the streets of Gotham in search of his next thrill.
This piece is sculpted by Jean St. Jean and measures approximately 7″ tall.
Available October 2015.
Allocations May Occur.