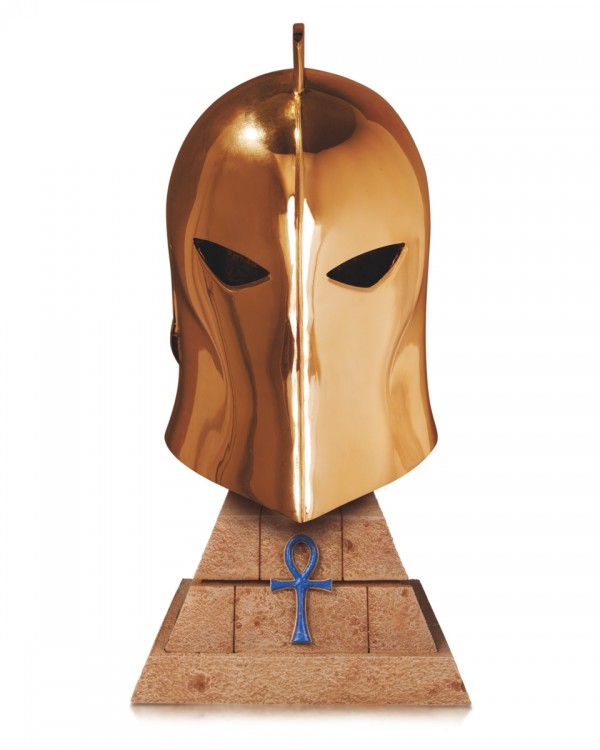 As seen on the television show Constantine, Dr. Fate's helmet shines in the whisper of the supernatural world in opens. The helmet features an electroplated metallic finish.
This piece is designed by Alex Ross and Larry Malott. It is sculpted by Adam Ross and measures approximately 18″ tall. It comes in two editions — a standard edition and a 24k Gold Plated Edition (limited to 200 units).
Available October 2015.
Allocations May Occur.