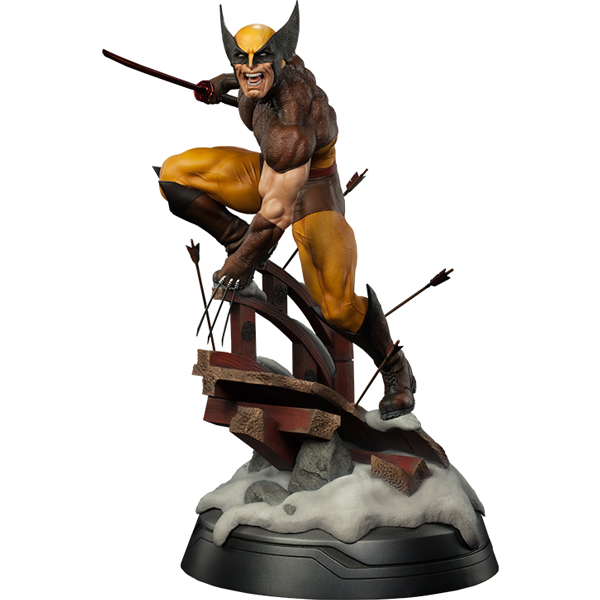 Climbing out of the classic Wolverine comic book mini-series from 1982, this Premium Format™ Statue presents Wolverine ready to regain his honor on his path to redemption. Dressed in his brown costume from that series, this highly-detailed statue brings texture and emotion to this popular Marvel X-man.
This intimidating Premium Format Figure™ is created by Matt Black (Design, Sculpt), Jean-Paul Mavinga (Design), Keith Kopinski (Design), Ian MacDonald (Design), Alfred Paredes (Sculpt), Joe Menna (Sculpt), Adam Smith (Mold & Cast), Chadwick Andersen (Mold & Cast), Kat Sapene (Paint). It measures approximately 20″ H x 11″ W x 11″ L.
There is also an exclusive version available!
Additional Images
Exclusive Also Available