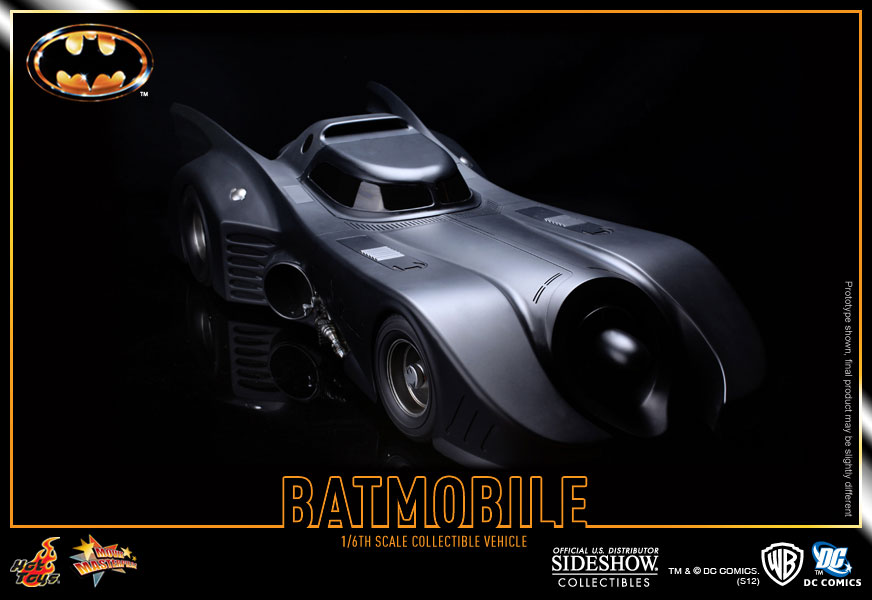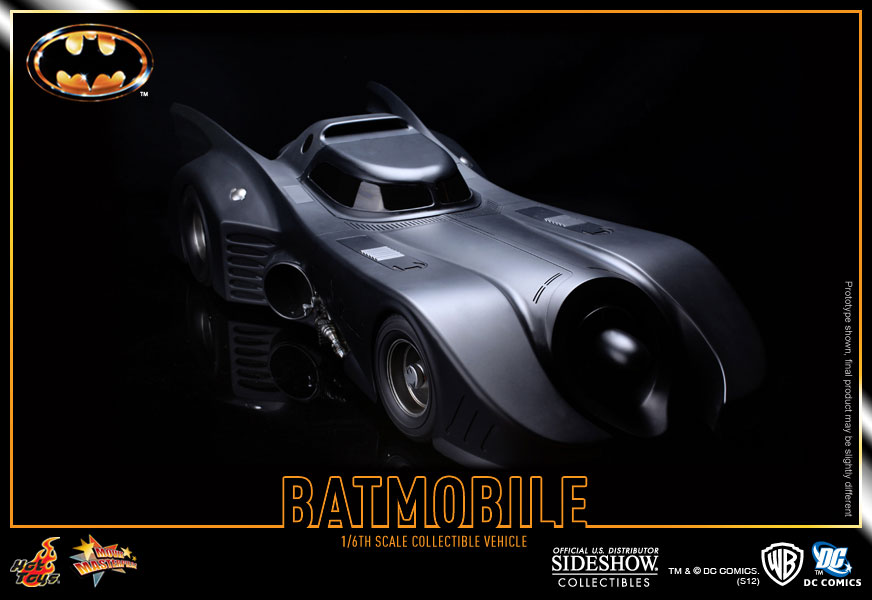 RELEASE DATE: May 2013
The Hot Toys Movie Masterpiece Series Batmobile – 1989 Version is available!
Cruising through Gotham City circa 1989 — the Batmobile. This Hot Toys release is based on the design from the original Tim Burton movie from 1989 starring Michael Keaton and Jack Nicholson.  It is to 1:6 scale, and is crafted specifically for the Batman (1989 Version) DX Series figure released from Hot Toys earlier in 2011.
More specs  – measurements are approximately 39″ long x 16 " wide x 9″ high. It includes two seats. The headlights, taillights and interior light features a "light up" function. There is a working door that allows for a sliding function. There is also two machine guns featured on the vehicle, along with a few other Bat-surprises.
Roll over to Amazon and order the Hot Toys Movie Masterpiece Series Batmobile – 1989 Version